Actrice à multiples facettes, Clara Bellar a joué dans de nombreuses productions applaudies par la critique.
Au travers de divers genres et langues, Clara a partagé ses talents tout au long d'une œuvre diverse et éclectique.
---
FILM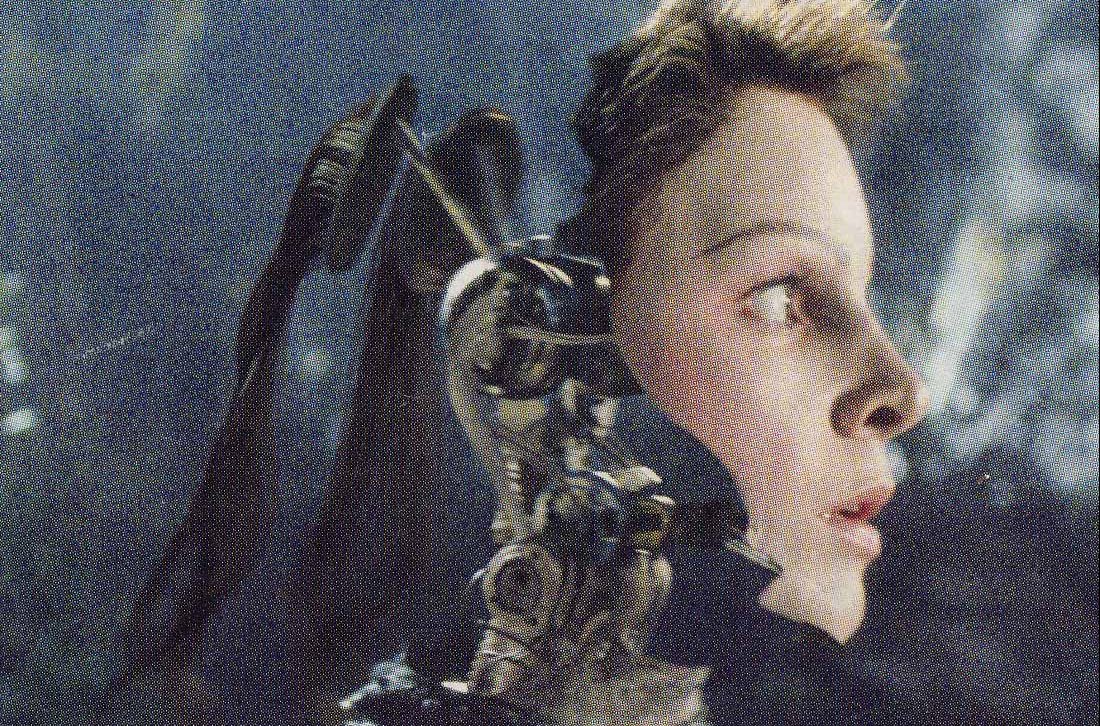 SÉLECTION:
« A.I., Artificial Intelligence »
US
DreamWorks/Warner Bros.
Directed by Steven Spielberg
Written by Ian Watson and Steven Spielberg (based on short story « Supertoys Last All Summer Long » by Brian Aldiss)
Cinematography by Janusz Kaminski
With: Haley Joel Osment, Jude Law, Frances O'Connor, Brendan Gleeson, Sam Robards, William Hurt, Robin Williams, Ben Kingsley, Meryl Streep and Clara Bellar
Produced by Bonnie Curtis, Jan Harlan, Kathleen Kennedy, Walter F. Parkes and Steven Spielberg
Genre: Sci-Fi
Setting: Future
Role: Fem-Mecha Nanny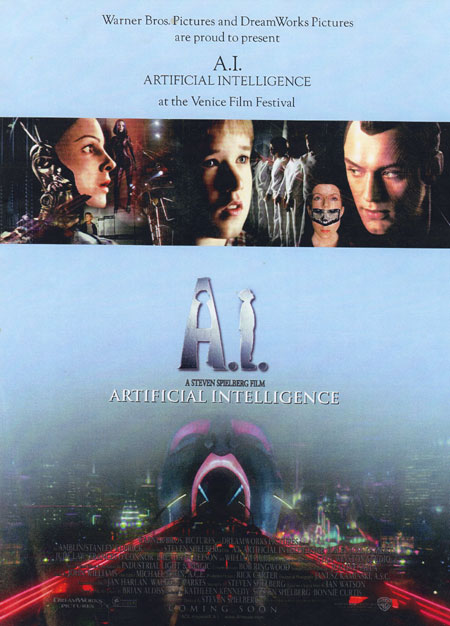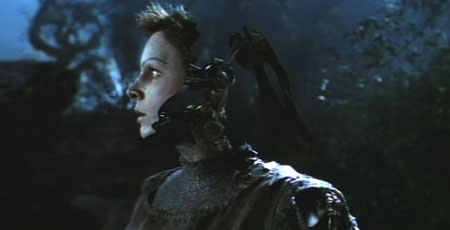 TRAILER:
Windows Media, 28-300k
AWARD:
The Gregersen Awards 2001 – Winner – Best Bit Part: Clara Bellar, A.I.
PRESS:
PREMIERE
Interview by Christian Jauberty – November 2001 (Click here to read full article)
STUDIO MAGAZINE
Interview by Juliette Michaud – November 2001 (Click here to read full article)
« There's even a Mary Poppins type, a marvelous Clara Bellar as a machine who truly loves the little lad and who smiles at him as acid is poured over her. »
– Joe Viglione – THE BLACKLISTED JOURNALIST
CRITIC'S PICK « A work of brilliant artifice and profound intelligence. Mr. Spielberg accomplishes the improbable feat of melding Kubrick's chilly, analytical style with his own warmer, needier sensibility, and the result is an exquisitely layered, complex movie – the riskiest, most ambiguous, most intellectually challenging fairy tale the director has made to date. »
– A. O. Scott – THE NEW YORK TIMES
« All this is heady, enormously stimulating stuff, the sort of thing one is no longer accustomed to confronting in mainstream Hollywood entertainment. What a general audience will confront is an unusually ambitious sci-fi film that touches upon such matters as what it means to be a human being, the definition of family and the notion of creation both in scientific and religious terms. Viewers gagging on the glut of cinematic junk food should welcome this brilliantly made visionary work bursting with provocative ideas. »
– Todd McCarthy – DAILY VARIETY – June 13, 2001
 « Dominion: Prequel to the Exorcist »
US
Morgan Creek/Warner Bros.
Directed by Paul Schrader
Written by Caleb Carr
Cinematography by Vittorio Storaro
With Stellan Skarsgård, Gabriel Mann, Clara Bellar, Billy Crawford, Julian Wadham and Ralph Brown
Genre: Horror
Setting: 1947 Kenya
Role: Rachel Lezsno – Red Cross doctor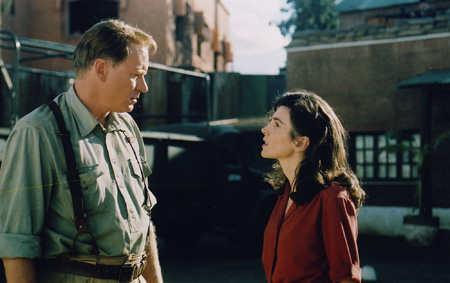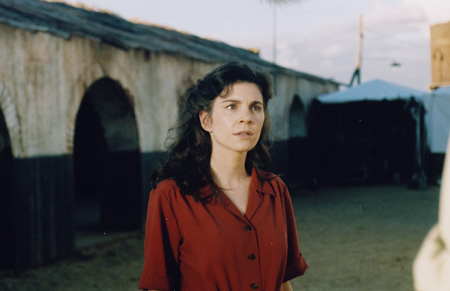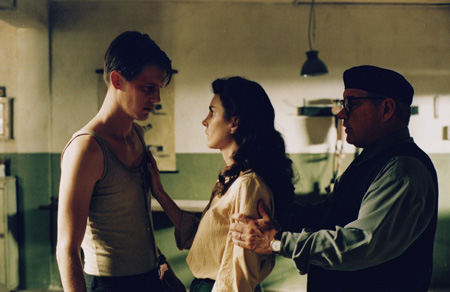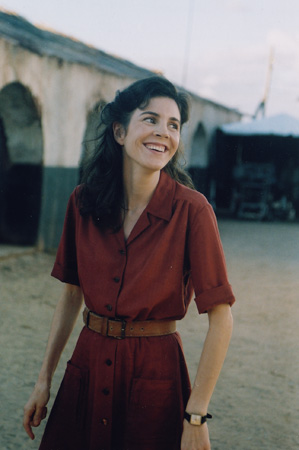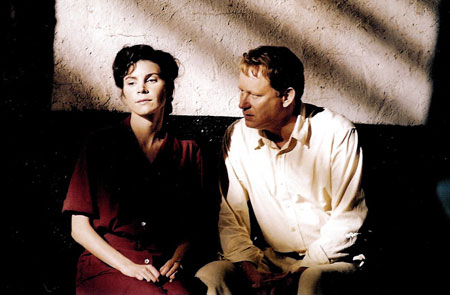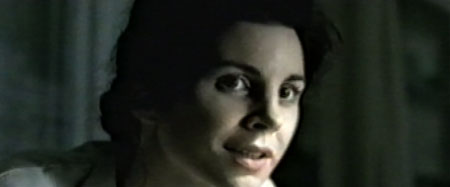 STORY:
Father Lankester Merrin, traumatized by the horrors of Second World War, looses faith. Facing the demon in Africa, he must fight to safeguard his beliefs.
PRESS:
« Schrader's intelligent, quietly subversive pic emphasizes spiritual agony over horror ecstasy, while paying occasional lip-service to the need for scares. Performances are good to excellent. On the distaff side, Bellar has a smaller but more complex part than Izabella Scorupco did in the Harlin movie, and makes more of it. » « As a drama about faith, infused with metaphor and doubt, film achieves moments of real cinematic poetry. »
– Leslie Felperin – DAILY VARIETY – March 2005
« Dr. Rachel Lesno (Clara Bellar), a humane concentration-camp survivor who operates a clinic. »
– Stephen Holden – THE NEW YORK TIMES – May 20, 2005
« Merrin is attracted to a beautiful young medic Rachel (Clara Bellar). » « A far richer affair than its troubled production history might suggest. An intriguing piece of work in its own right, it surely deserves its belated chance to try to reach an audience. »
SCREEN DAILY – March 2005
« The interpretation is excellent. »
– Don Kaye – HORRORCHANNEL.COM – May 20, 2005
» Exorcism aside, Dominion is well-acted. »
– Bruce Westbrook – HOUSTON CHRONICLE – May 19, 2005
« While I have nothing against the supporting actors in the Harlin version, they were horribly miscast. I never believed for one nano second that Scorupco, looking like a runway model on a dirt catwalk, was a medical professional administering to the destitute natives. On the other hand, Clara Bellar as the Holocaust-surviving doctor haunted by her past and trying to make something worthy of what's left of her life, is totally believable, and there is no incongruous sexual attraction between her and Merrin thrown in here, thank goodness. »
– Staci Layne Wilson – HORROR.COM – May 19, 2005
« …Dr. Rachel Lesno (Clara Bellar), a Holocaust survivor running a clinic in the village. Both Mann and Bellar do good, grounded work here, with Bellar's characterization more believable than Izabella Scorupco's misconceived Beginning counterpart. »
– Michael Gingold – FANGORIA.COM
« In Schrader's film, she is portrayed by Clara Bellar, a European actress who has worked with the likes of Eric Rohmer and is convincing as a woman dealing with the shameful memories of the lengths that she went to in order to save her skin during the war. In HarlinÕs version, the character is now played by sexbomb Izabella Scorupco, a former Bond Girl whose strikes an improbably glamorous figure in the middle of the desert and whose concerns about saving her skin seem to extend only to the late-night showers that she indulges in for no other apparent reason than to give the audience an eyeful. »
– Peter Sobczynski – EFILMCRITIC.COM – May, 21, 2005
« A milestone in movie history. Not a « director's cut » but a different director and a different film. It's a strong, true and intelligent film that kept me fascinated and fearful from beginning to end. »
– Roger Ebert – CHICAGO SUN-TIMES – May 19, 2005
» A remarkable film. It's a haunting work, filled with richness and texture, going far beyond what is expected of a mere continuation of an established classic. This is a film that plays on in your mind long after the credits have stopped rolling. »
– Erik Kristopher Myers – BLOODY NEWS – March 2005
Enough Trouble to Make Your Head Spin
by Laura M. Holsen – NEW YORK TIMES – February 22, 2004 Click here to read
GQ – March 2003 (Click here to read full article)
On Set Interview – Chud.com – February 2003 Click here to read
Watch Out, Satan!
by Dave Kehr – NEW YORK TIMES – November 1, 2002 Click here to read
"LES RENDEZ-VOUS DE PARIS" AKA "RENDEZVOUS IN PARIS"
France
Films du Losange/Canal +/Artificial Eye
Written and Directed by Eric Rohmer
With: Clara Bellar, Antoine Basler, Mathias Megard and Serge Renko
Setting: Contemporary Paris
Genre: Comedy of Manners
Role: Esther, a student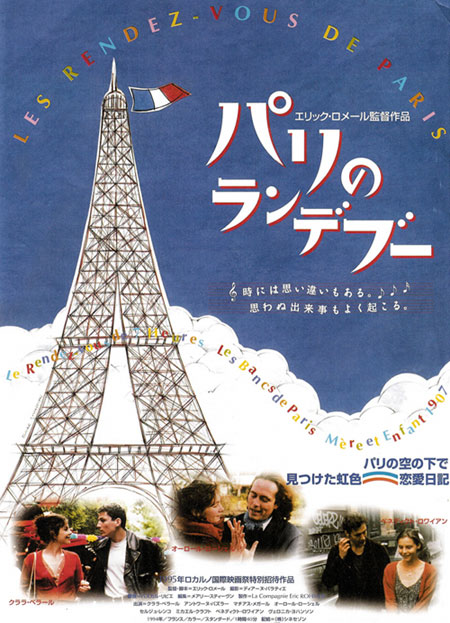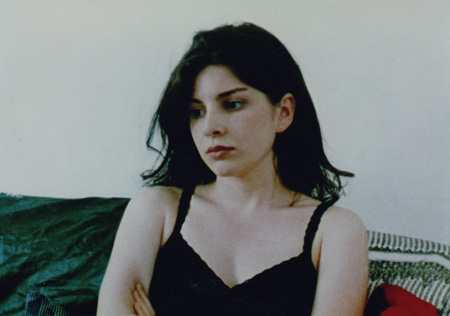 STORY:
A hugely entertaining and absorbing trilogy of short stories each of which explores the misunderstandings and mis-conceptions that often dog twenty-something love affairs.
With a fine cast of exceptional young actors each story unfolds perfectly. In all three parts, Paris is more than just the backdrop.
Rohmer shoots it lovingly, often with a 16mm hand-held camera and the city positively participates in the film, almost as an extra star.
PRESS:
"Esther (Clara Bellar), the kind of radiantly lovely young woman who can dependably be found in Mr. Rohmer's films."
– Janet Maslin – NEW YORK TIMES – August 9, 1996
"Clara Bellar is one of these young women whose sweet beauty is uncommonly pleasant to the eye, whom the camera purely loves and who is an accomplished actor at a very young age."
– Jeff Millar – HOUSTON CHRONICLE – November 26, 1996
"Of all the actresses who've graced Eric Rohmer's movie fables over the decades, none so perfectly espouses the classically furrow-browed Rohmerian beauty as Clara Bellar, a star of this month's lovely, cinema verité-ish Rendezvous in Paris." "She is both beguiled and beguiling in the role."
– Graham Fuller – INTERVIEW MAGAZINE – August 1996 (Click here to read full article)
"Paris's loss may be London's gain"
– Geoff Andrew – TIME OUT – February 1996 (Click here to read full article)
"The neatest section, about a girl suspecting her boyfriend of infidelity, is the first, and it's heroine, played by the sympathetic and engaging Clara Bellar, is the find of the film."
Review by Mansel Stimpson – WHAT'S ON – February 7-14, 1996 (Click here to read full article)
Interview by David Clark – WHAT'S ON – February 7-14, 1996 (Click here to read full article)
MADAME FIGARO by Patricia Boyer de la Tour – March 1995 (Click here to read full article)
TÉLÉVISION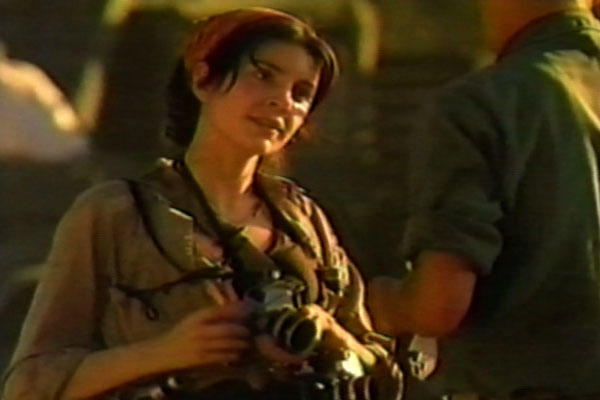 SÉLECTION:
THÉÂTRE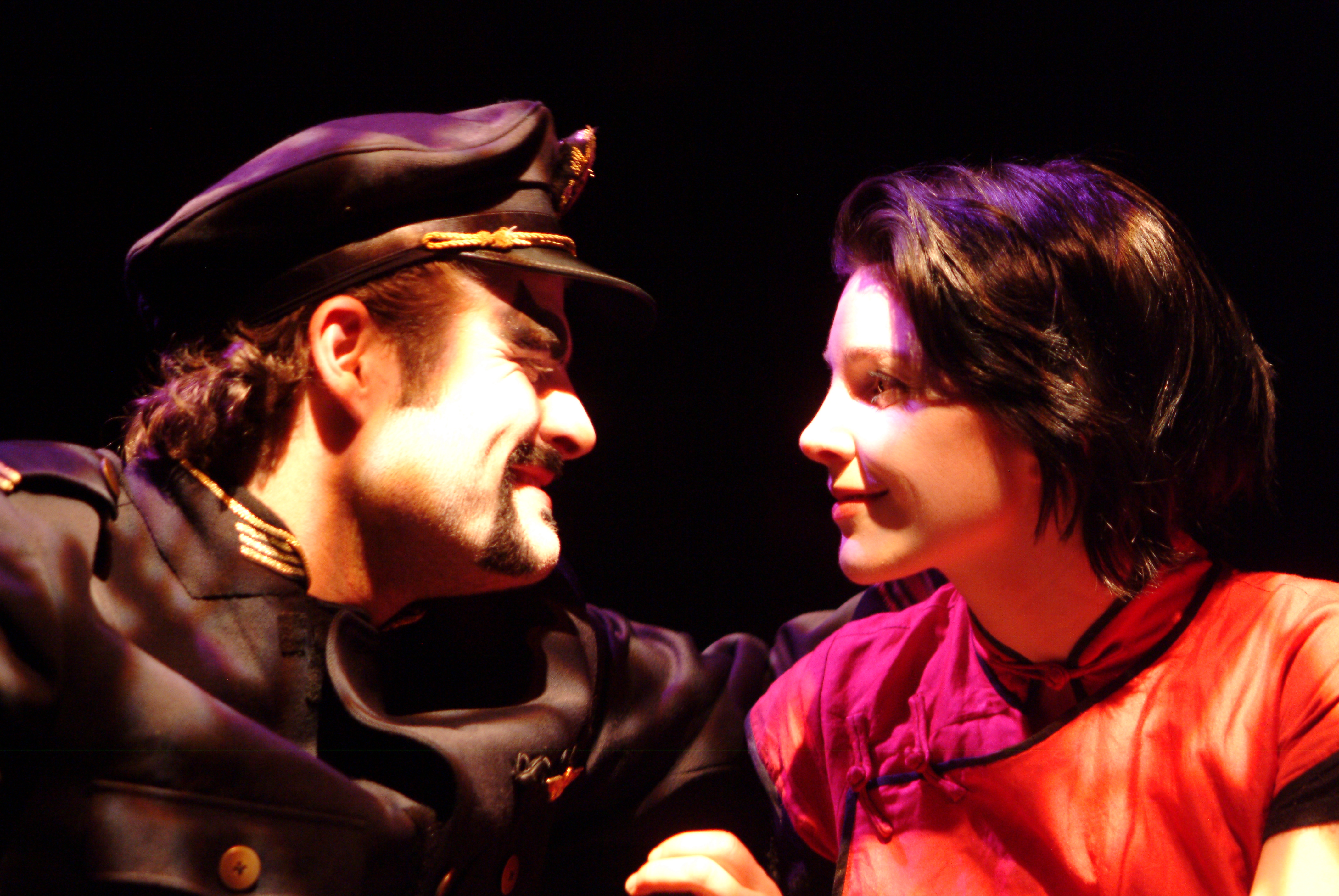 SÉLECTION:
"The Bacchae"
USA
by Euripides
Directed by Gulu Monteiro
The Getty Villa, Malibu
Setting: Antique Greece
Role: Agave, the king's mother
"The Good Soul of Szechwan"
USA
by Bertolt Brecht
Directed by Gulu Monteiro
Electric Lodge, Venice
Setting: 1920 China
Roles: Shen Te, a prostitute; and Shui Ta, her fictitious male cousin
"A Flea in Her Ear"
USA
by Georges Feydeau
Directed by Gulu Monteiro
Stages Theater Center, Hollywood
Genre: Farce
Setting: 1900 Paris
Roles: Monique Chandel, a jealous wife; and Eugenia, a lazy hotel maid